We've all seen them, possibly even BEEN them (but I like to think we have higher quality friends) the guests who seem determined to ruin it for everyone else.  They are doing their own performance as they make their way through the haunt.  While I hate to say it, they're usually guys showing off for their date or their friends.  They are out to prove that nothing scares them, they're too tough to be rattled or maybe they are just sooo funny (to themselves anyway).
It would be one thing if they were the only guests in the haunt, but they never really are.  If your haunt can let them go through as their own group, the damage is minimized and only your actors have to suffer through the performance, but that often is impractical.  Couples and small groups of friends are often combined into larger groups and now everyone becomes their unwilling audience.  And even if it is just their friends and them in the group, their noise pollutes the other groups scattered at various stages in your haunt.   Hearing the terrified screams of a group ahead of you enhances the mood of the haunted house and sets you on edge.  But laughing, boisterous horseplay has the opposite effect for guests and can take actors off their A-game.
I'll just 'fess up – these spoilsports REALLY bug me.  Like "twitching eye" bug me!  While I would like to make them a permanent addition to our haunt (if you know what I mean) because realistic corpses are expensive, that is just not an option.  Like all interactive performers (comedians, magicians) scare actors and haunt stage managers generally understand it's never a good idea to directly challenge hecklers and ignoring them can be the safest bet.  Still, there are times when engaging the guest and changing the script to bring them into the spotlight can help diffuse such a situation.
Once such scenario actually happened to me many years ago at the haunted house put on by my company.  We were mad doctors operating on our poor patient without anesthetic, just pulling guts and entrails by the yard out of her open abdomen.
I heard them approaching from a long way off, laughing and berating our beloved haunt.  Since I (as the mad doctor) was always looking for assistants with a high tolerance for gore and my "alternative theories" on medicine, I invited him up to hold the "intestines" for me.  His initial confidence instantly evaporated and I plopped a pound of slimy, gooey intestines in his hand.  REAL intestines.  He shut up, dropped the intestines and retreated back to the group, with a new respect for the authenticity of our handiwork!
Before you send the cops over, while they were real intestines, they weren't human.  I had gone to the trouble of buying real sausage casings from a butcher, mixing up a couple of batches of Jello and filling those casings.  In the midst of the mess and trouble of filling them I doubted the value of all my work, but it all became worth it as I watched a heckler's face and attitude change in an instant.  It was a beautiful moment!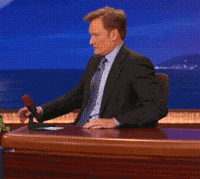 Other than an excuse to share one of my favorite anecdotes, this story underscores two important ideas.  First, be willing to adapt to the situation.  I could have ignored him and let him continue his disruptive behavior through the entire haunt, but instead I stepped out of character a bit and tested his real bravado.  I had surprise on my side and I probably got lucky too, but in the end he and his friends had a better (at least scarier!) time in the haunt and the other groups in there did too.
Second, I cannot understate the value of going the extra mile with your haunt.  There are many ways to fake entrails easily, but it takes that extra step to get authenticity.  I hadn't expected any guests to inspect my handiwork that closely, but they did and it passed!  You never know when guests will throw you a curve ball and get too close to an exhibit and have the opportunity to expose and shortcuts in your handiwork.  The best way to avoid that, is to minimize the shortcuts.
We have all seen (and heard) those disruptive, annoying guests.  If you haven't and you're planning to run a haunt, you will.  There's no one way to deal with them.  You can just ignore them, or try to can short-circuit the whole issue by using a guide who can direct the cadence of the group and draw the attention away from the joker.   For those actors that can think on their feet, an interaction such as my intestinal interlude can be a game-changer, but make sure you have a good read on your guests.  A show-off is usually safe, but someone who is drunk or high and violent themselves should be avoided completely.  For those people, that's why you hired some security.
Haunted house hecklers can ruin an experience for actors and guests alike, but remember, it's just one group.  If all else fails, save your energy for the next set of guests and just do your best to scare them silent – dead silent!